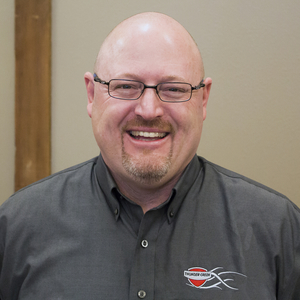 Thunder Creek Equipment has named Tim Worman its new national sales leader.
PELLA, Iowa — Thunder Creek Equipment has hired Tim Worman of Mason City, Iowa as its new national sales leader. Worman will work to develop comprehensive sales strategies across all markets, increase sales, grow the company's sales team and further expand Thunder Creek's reach into the heavy construction and oil and gas markets.
Worman joins Thunder Creek after spending more than 25 years with Iowa Mold Tooling Co. Inc. (IMT) where he served most recently as business development manager and product manager for commercial vehicles.
"There are few people who understand field maintenance and repair operations, and the equipment and tooling that goes into it, more than Tim Worman," says Luke Van Wyk, general manager, Thunder Creek Equipment. "His knowledge of the heavy equipment market, both in construction and agriculture, will help match our sales staff, dealers and customers with the right solutions for each operation."
"Thunder Creek has developed a line of products that meet many of the new demands of equipment MRO brought on by engine regulations — specifically taking a thought leadership role in the handling and dispensing of diesel exhaust fluid," says Worman. "It's an exciting time to be a part of an upstart solutions provider such as Thunder Creek, and I look forward to identifying new ways to help each of these industries further streamline their field service operations."
Thunder Creek manufactures a full line of trailers, totes, bulk DEF systems and ancillary field service products with a focus on diesel and DEF purity. This includes all-in-one trailers, featuring welder/generator/air compressors, that centralize almost every tool and fluid needed for field service in a single unit. The company has also developed the first trailers that allow drivers to haul bulk diesel (up to 920 gallons) without a CDL or HAZMAT endorsement. For more information, visit ThunderCreek.com.