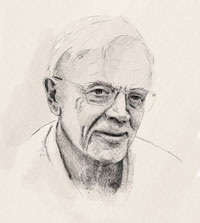 Leon Walterman
The owner of a failed farm equipment dealership in eastern Iowa has been sentenced to more than 12 years in prison in a financial scheme that authorities say bilked banks and farmers of more than $7 million.
Leon Walterman was sentenced Thursday in federal court in Cedar Rapids on charges of mail fraud, conspiracy to commit money laundering and illegal wiretapping. He pleaded guilty in July.
Walterman owned Walterman Implement in Dike. The dealership filed for bankruptcy in 2005. Authorities said the company double-financed farm equipment purchases and submitted false contracts to lenders.
The court ordered more than $10 million in restitution to be paid by Walterman and two other employees, who will be sentenced in March.
For more on Farm Equipment's coverage of Walterman Implement and the fallout of the 2005 bankruptcy and resulting charges, click here