United Ag & Turf, NE, which operates John Deere dealerships throughout New England and eastern New York, has added John Deere agriculture and turf products to their current United Construction & Forestry locations in Houlton and New Canada.
"We are excited to announce that we are able to bring the full line of John Deere ag and turf products to our two Aroostook County United Construction & Forestry locations," said Scott Miller, president of United Ag & Turf, NE. "We are thrilled to be able to offer everything John Deere has to offer to better support the strong agriculture customers and small and large property owners in this very vital area."
The Houlton and New Canada locations join the existing United Ag & Turf location in Presque Isle to bring the total store count in Aroostook County to three. "We see substantial growth in Aroostook County and believe these additional locations will be a valuable resource for the area with more equipment selection, more parts, and more service options. We know United will become a "one-stop-shop" for John Deere quality products and solutions for everyone in the county," continued Miller.
This addition brings the total number of United Ag & Turf dealerships in the region to forty-two and the number of combination stores for the company to five. "With our continued growth, there's many career opportunities in the area for people looking to join a company with an incredible trajectory," said Miller. "We are always looking for people that want to join a company culture with integrity and pride in representing the John Deere brand."
"Our mission at United is to provide an extraordinary customer experience," concluded Miller. "These additional locations make us even more convenient for our existing and future customers and our plans to expand facilities, parts inventories, and have more equipment available than ever before is a commitment to further that mission for Aroostook County and beyond." 
United Ag & Turf is on the
Farm Equipment Dealer 100™
(a ranking of the top 100 North American farm equipment dealers — by number of locations, which provides information on total and ag stores, brands, geographies served, employees, history, executives and ownership/company profile information.
For the latest news on dealer growth, including acquisitions, consolidations and new locations, visit our
Dealers on the Move feed
.
Dealers on the Move is brought to you by
Pinion.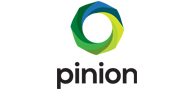 Get ready for growth! Take a deep dive into financials, project ahead, benchmark against the industry, and get tools to make sound decisions that strengthen your operations and position your dealership for long-term success.
---