The Brandt Group of Companies announced they have successfully acquired the assets of AGrowQuip NZ Ltd., effective Jan. 30, 2023. Agrowquip operates 7 locations in New Zealand, 3 of which are construction and forestry only.
With this acquisition — which was announced back in November 2022 — Brandt owns and operates 138 dealerships across New Zealand, Australia, and Canada. 
The Brandt Group is on the Farm Equipment Dealer 100™ (a ranking of the top 100 North American farm equipment dealers — by number of locations, which provides information on total and ag stores, brands, geographies served, employees, history, executives and ownership/company profile information.
For the latest news on dealer growth, including acquisitions, consolidations and new locations, visit our
Dealers on the Move feed
.
Dealers on the Move is brought to you by
Pinion.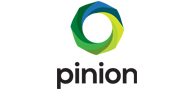 Get ready for growth! Take a deep dive into financials, project ahead, benchmark against the industry, and get tools to make sound decisions that strengthen your operations and position your dealership for long-term success.
---