The JLD-Laguë Group has announced its acquisition of Atelier Genytech through its TransDiff JDH division.
Atelier Genytech, a company founded in 2009, specializes in the maintenance and repair of all makes of heavy vehicles. They offer a wide range of personalized mechanical services, from preventive maintenance to engine rebuilding and alignment.
"We're pleased to welcome Atelier Genytech. They're an excellent addition to the Group. This acquisition allows us to expand our coverage of the territory with a sixth service centre and serve all makes of trucks, at all stages of their useful lives," said Terry Enepekides, president of the Group. "Our province-wide network offers a great opportunity to grow Atelier Genytech and more closely support their customers as well as ours."
The company remains in a very good position to continue to build its market presence and meet the needs of its customers, maintaining its excellent after-sales support expertise. "The addition of Atelier Genytech allows TransDiff to grow as a team and be even closer to its customers by having a presence in the Laurier-Station, Lotbinière, area," said Éric Boulianne, general manager of TransDiff JDH. "It also allows us to operate a second SAAQ service centre and offer the alignment service."
"We're proud that Atelier Genytech will remain locally owned and is joining a strong group which includes 5 dealerships in the trucking industry in addition to its John Deere and commercial rental business which consists of over 60 branches. As the latest addition to this group, the company will be well positioned to grow and face the challenges of our sector of activity," said outgoing owners Danny Cayer and his wife Édith Boissonneault.
JLD-Laguë Group is on the Farm Equipment Dealer 100™ (a ranking of the top 100 North American farm equipment dealers — by number of locations, which provides information on total and ag stores, brands, geographies served, employees, history, executives and ownership/company profile information.) 
For the latest news on dealer growth, including acquisitions, consolidations and new locations, visit our
Dealers on the Move feed
.
Dealers on the Move is brought to you by
Pinion.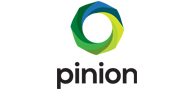 Get ready for growth! Take a deep dive into financials, project ahead, benchmark against the industry, and get tools to make sound decisions that strengthen your operations and position your dealership for long-term success.
---