In response to dealers' and customers' growing need for fast access to the parts, Krone is excited to announce an upgrade to those capabilities with a new headquarters and distribution center in Olive Branch, Mississippi, a Memphis suburb.
This world-class facility marks the beginning of a new era for Krone to provide first-class parts and equipment distribution to the North American market.
The new Warehouse Management System (WMS) fully integrates with the Krone SAP operating system. That allows real-time tracking and monitoring of each part throughout the entire process, from receiving and put-away through to picking, and shipping. Quality-control verification steps are built in throughout the process, ensuring that each part is verified during receiving, picking and shipping.
The WMS also integrates with Krone's new IT-Xpress system for faster processing of parts orders, resulting in faster shipments and streamlined invoicing. The system provides Krone Dealers with a Krone Parts Portal to track parts shipments with a click of a button. Dealers will be able to view and confirm part numbers and quantities for each order that has been shipped.
"As Krone has continued to grow in North America, we realized the need for a larger, specially-built facility to better serve our dealer and customer parts and equipment needs," says Dietz Lankhorst, President and CEO of Krone North America. "This new world-class headquarters and distribution center will enable Krone employees to deliver on those needs in a very fast and efficient way."
The 265,000 square-foot facility greatly enhances Krone parts and equipment deliveries, pickup and shipping and parts inventory management. And the new location — in the south Memphis metro area — improves access by commercial carriers, dealers and customers, thanks to the completion of the I-269 connector offering connections to I-55, I-22 and I-40.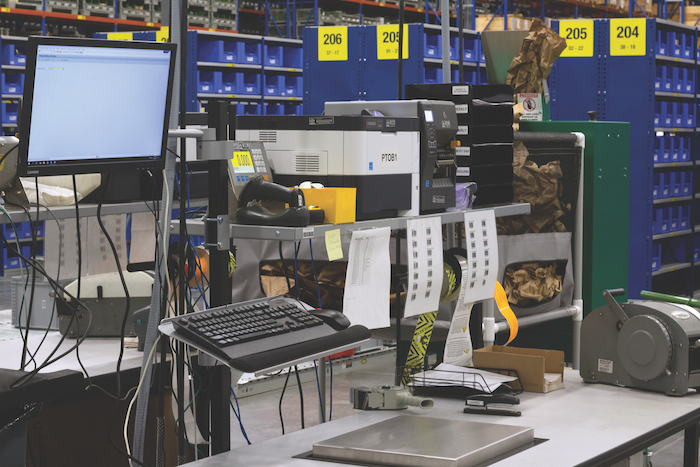 Krone's state-of-the-art parts warehousing system will streamline parts shipments and invoicing.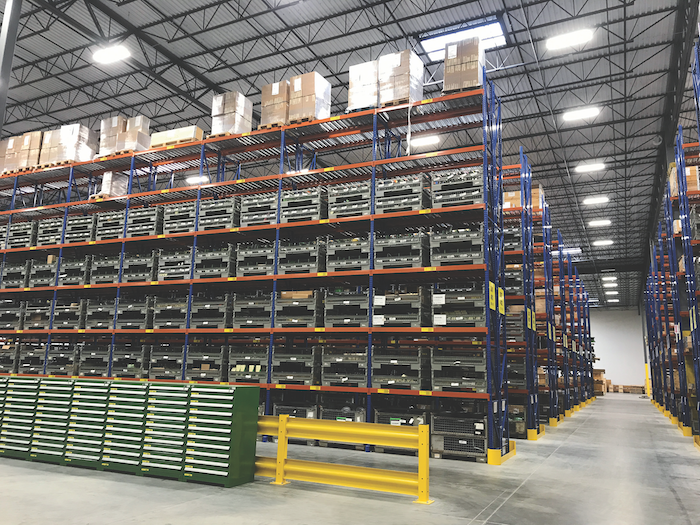 Krone's larger facility allows for an increase in parts availability.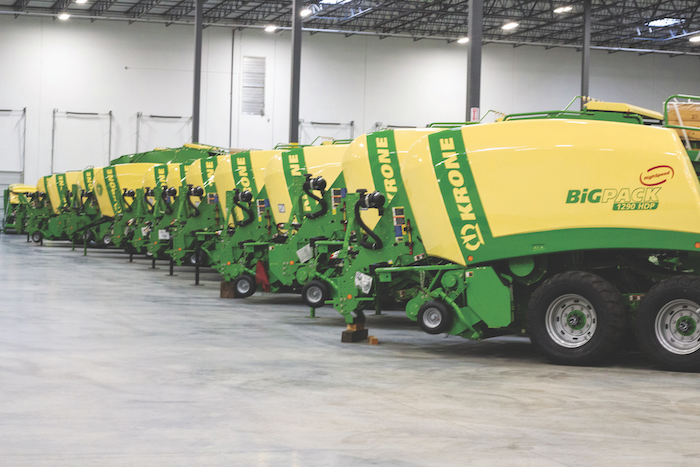 The facility offers increased warehouse space for new Krone equipment storage and shipping.