DEALERSHIP MINDS SUMMIT TITLE SPONSORS
Thank you to our Title Sponsors for their on-going commitment to the ag equipment industry through their support of the 2020 Dealership Minds Summit.
If you are a top solution provider and would like to discuss sponsorship opportunities for the 2020 Summit, contact Michael Ellis: mellis@lessitermedia.com.
THE 2020 DEALERSHIP MINDS SUMMIT IS SPONSORED BY:
2020 Dealership Minds Summit Title Sponsors:
---
[Video] Ag Direct at the 2019 Dealership Minds Summit
Powered by Farm Credit, AgDirect® features simple applications, fast credit decisions and generous, ag-friendly terms. AgDirect offers buy, lease and refinance options on almost all types of new or used equipment, non-recourse and timely funding back to the dealership, and sales incentives.
No other ag equipment lender works like AgDirect. Learn more by calling your AgDirect Territory Manager or 888-525-9805. Or visit us online at agdirect.com.
AgDirect is an equipment financing program offered by participating Farm Credit System Institutions with lease financing provided by Farm Credit Leasing Services Corporation.
---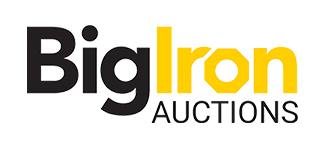 [Video] BigIron Auctions at the 2019 Dealership Minds Summit
Founded in 1984, BigIron Auctions provides farmers and entrepreneurs across America with weekly online and scheduled onsite auctions for farm, construction and transportation equipment. Their unreserved auctions have reinvented the way buyers can virtually "kick the tires" of equipment with a guarantee of free title and no buyer fees. Continually committed to respected values, real deals and rural connections, BigIron holds online auctions every Wednesday, and an onsite auction schedule is available online.
---
Machinery Scope
MachineryScope.com
[Video] Machinery Scope at the 2019 Dealership Minds Summit
Machinery Scope is an independent company providing premier risk management tools for farm equipment. Machinery Scope mitigates the risk by offering extended warranty plans specific to you and your customers. we provide timely, personalized, and flexible solutions to protect more farm equipment investments than ever before. Machinery Scope covers tractors, combines, sprayers, forage harvesters, cotton pickers, skid loaders, and more up to 10 years old and 5,000 engine hours. We have a multitude of programs tailored to drive used equipment sales, generate parts and service opportunities, and cultivate long-lasting partnerships between you and your customers. Our extended warranty plans are specific to the ag equipment industry and and are backed by many years of experience in protecting farm equipment investments.
---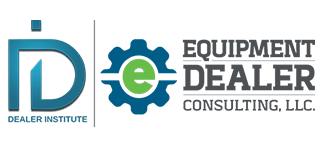 Dealer Institute / Equipment Dealer Consulting
www.dealerinstitute.org / www.eqdealerconsulting.com
The Dealer Institute is an all-inclusive integrated approach to training, development, and consulting designed to help our customers achieve operational excellence and long-term success. Our goal is to be your trusted advisor and first choice for business strategy, leadership, and employee development in the equipment industry. We are your one-stop shop with a wide array of training and development courses
Equipment Dealer Consulting, LLC is a long-term partner of Western Equipment Dealers Association and was created to provide financial services. Founded more than 120 years ago, the Association represents dealers in the farm, outdoor power, industrial and construction equipment businesses, as well as the hardware and building materials industry. In addition, the accountants for Equipment Dealer Consulting, LLC have more than 90 years of combined experience in these industries. This experience gives us the specific industry knowledge that is needed to provide the best possible service and consultation.
---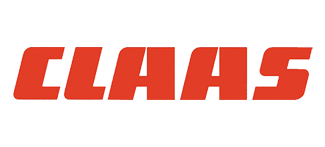 CLAAS is a global manufacturer of precision agricultural equipment and technologies. Founded more than a century ago in Harsewinkel, Germany, the family-owned business has grown to become the fourth largest producer of ag machinery in the world, with production facilities in seven countries.
Known for its long line of harvesting equipment, CLAAS is the number one producer of self-propelled forage harvesters and is a global leader in the production of combine harvesters, tractors, balers, hay tools and other implements.
---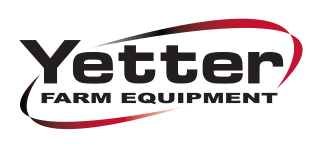 Yetter Farm Equipment's mission to provide profitable solutions for production agriculture has driven our company since 1930. Through our dedication to quality, outstanding customer service, and on-time delivery, we have become an industry leader in designing planter attachments and equipment for residue management, precision fertilizer placement, strip tillage, and more. Our exceptional, high-quality farm equipment satisfies the diverse needs of our customers in the U.S. and worldwide.
---

e-Emphasys is a global IT solutions company, providing industry-specific ERP software to Equipment Dealerships and Rental companies of the construction, mining, forestry, material handling, agriculture, heavy trucking, aggregate and sanitation industries. In today's connected world, e-Emphasys provides a unified view of company data to simplify customer experiences, while improving operational efficiency, and creating significant increases in bottom-lines.
e-Emphasys has a proven track record of ensuring success for Equipment Dealerships and Rental companies, by helping them achieve profitable growth. e-Emphasys combines excellent business and operational support systems. Its demonstrated service delivery platform and consulting resources with deep industry expertise are helping customers overcome their biggest business challenges – with its end-to-end business solutions enabling customers to increase revenue faster than industry averages.
---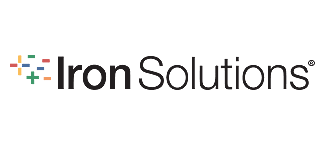 Iron Solutions
www.ironsolutions.com
Iron Solutions provides market information, analytics-based intelligence and cloud-based enterprise systems to facilitate equipment transactions and improve dealer and lender productivity. Our proprietary valuation model is built from our data-driven understanding of how equipment options, specifications, customization and the economy impact value. For over 80 years, through data analysis and intuitive software, Iron Solutions has provided the insights needed to make more profitable decisions.
---

PowerEQ
http://powereqsoftware.com
PowerEQ is built by a dealer for dealers. PowerEQ is designed to provide a single pane of glass for your salesmen, store managers and management team that allows them to complete a quote without signing into multiple systems. We continue to look for ways to integrate more systems into PowerEQ that will give you important quoting and sales data at your fingertips. Now your entire organization will have complete visibility into your Appraisal and Quoting activities. Management approval processes ensure that each deal is optimized for maximum profitability. Quicker sales turnaround promotes better turns on inventory and better margins.