DEALERSHIP MINDS SUMMIT TITLE SPONSORS
Thank you to our Title Sponsors for their on-going commitment to the ag equipment industry through their support of the 2020 Dealership Minds Summit.
If you are a top solution provider and would like to discuss sponsorship opportunities for the 2020 Summit, contact Michael Ellis: mellis@lessitermedia.com.
2020 Dealership Minds Summit Title Sponsors:
---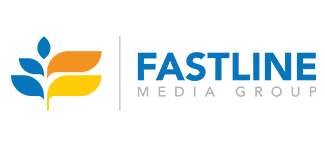 Fastline Media Group
FastlineMediaGroup.com
[Video] Fastline Media Group at the 2019 Dealership Minds Summit
Fastline Media Group has been serving the American farmer and rancher since 1978. With different target audiences, Fastline Media Group offers a full suite of marketing products including online banner ads, listings, direct mail, inserts, catalogs, video packages and innovative marketing solutions – all to help the agriculture industry succeed.
---
Ag Direct
AgDirect.com
[Video] Ag Direct at the 2019 Dealership Minds Summit
Powered by farm credit, AgDirect has an edge in competitive agricultural financing. AgDirect aids their customers with a knowledge and background of the equipment they finance, and know-how on the business needs of those who invest in it. AgDirect matches affordable rates with agricultural terms to support customers with the financing that is right for them.
---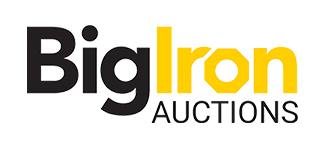 BigIron Auctions
BigIron.com
[Video] BigIron Auctions at the 2019 Dealership Minds Summit
Founded in 1984, BigIron Auctions provides farmers and entrepreneurs across America with weekly online and scheduled onsite auctions for farm, construction and transportation equipment. Their unreserved auctions have reinvented the way buyers can virtually "kick the tires" of equipment with a guarantee of free title and no buyer fees. Continually committed to respected values, real deals and rural connections, BigIron holds online auctions every Wednesday, and an onsite auction schedule is available online.
---
Machinery Scope
MachineryScope.com
[Video] Machinery Scope at the 2019 Dealership Minds Summit
Machinery Scope is an independent company providing premier risk management tools for farm equipment. Machinery Scope mitigates the risk by offering extended warranty plans specific to you and your customers. we provide timely, personalized, and flexible solutions to protect more farm equipment investments than ever before. Machinery Scope covers tractors, combines, sprayers, forage harvesters, cotton pickers, skid loaders, and more up to 10 years old and 5,000 engine hours. We have a multitude of programs tailored to drive used equipment sales, generate parts and service opportunities, and cultivate long-lasting partnerships between you and your customers. Our extended warranty plans are specific to the ag equipment industry and and are backed by many years of experience in protecting farm equipment investments.
---

A&I Products
A&iproducts.com
[Video] A&I Products at the 2019 Dealership Minds Summit
Founded in 1980, A&I Products manufactures quality replacement parts and products for tractors, combines, backhoes, skid steer loaders, lawn and garden equipment, and more. Their commitment to quality continues through their support for all makes and models of equipment, classic to modern. From initial design, to manufacturing and distribution, A&I Products has well-rounded experience in the agriculture industry and strives to offer the best aftermarket replacement products in the U.S. and Canada.
---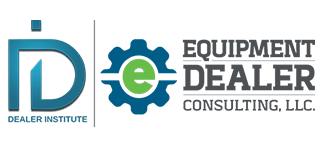 Dealer Institute / Equipment Dealer Consulting
www.dealerinstitute.org / www.eqdealerconsulting.com
The Dealer Institute is an all-inclusive integrated approach to training, development, and consulting designed to help our customers achieve operational excellence and long-term success. Our goal is to be your trusted advisor and first choice for business strategy, leadership, and employee development in the equipment industry. We are your one-stop shop with a wide array of training and development courses
Equipment Dealer Consulting, LLC is a long-term partner of Western Equipment Dealers Association and was created to provide financial services. Founded more than 120 years ago, the Association represents dealers in the farm, outdoor power, industrial and construction equipment businesses, as well as the hardware and building materials industry. In addition, the accountants for Equipment Dealer Consulting, LLC have more than 90 years of combined experience in these industries. This experience gives us the specific industry knowledge that is needed to provide the best possible service and consultation.
---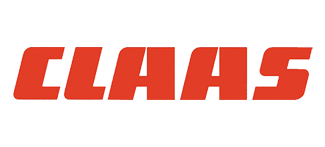 Claas
www.claasofamerica.com
CLAAS is a global manufacturer of precision agricultural equipment and technologies. Founded more than a century ago in Harsewinkel, Germany, the family-owned business has grown to become the fourth largest producer of ag machinery in the world, with production facilities in seven countries.
Known for its long line of harvesting equipment, CLAAS is the number one producer of self-propelled forage harvesters and is a global leader in the production of combine harvesters, tractors, balers, hay tools and other implements.
---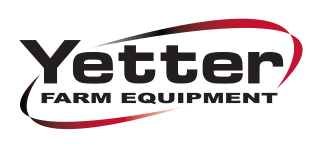 Yetter
www.yetterco.com
Yetter Farm Equipment's mission to provide profitable solutions for production agriculture has driven our company since 1930. Through our dedication to quality, outstanding customer service, and on-time delivery, we have become an industry leader in designing planter attachments and equipment for residue management, precision fertilizer placement, strip tillage, and more. Our exceptional, high-quality farm equipment satisfies the diverse needs of our customers in the U.S. and worldwide.
---

e-Emphasys
www.e-emphasys.com
e-Emphasys is a global IT solutions company, providing industry-specific ERP software to Equipment Dealerships and Rental companies of the construction, mining, forestry, material handling, agriculture, heavy trucking, aggregate and sanitation industries. In today's connected world, e-Emphasys provides a unified view of company data to simplify customer experiences, while improving operational efficiency, and creating significant increases in bottom-lines.
e-Emphasys has a proven track record of ensuring success for Equipment Dealerships and Rental companies, by helping them achieve profitable growth. e-Emphasys combines excellent business and operational support systems. Its demonstrated service delivery platform and consulting resources with deep industry expertise are helping customers overcome their biggest business challenges – with its end-to-end business solutions enabling customers to increase revenue faster than industry averages.
---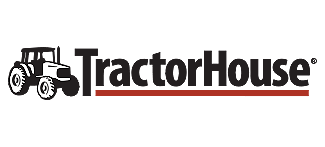 TractorHouse
www.tractorhouse.com
TractorHouse is your headquarters for new and used farm equipment for sale. Our extensive inventory includes listings from every major manufacturer, including John Deere, Case IH, New Holland Agriculture, Kubota, Massey Ferguson, and CLAAS, plus hundreds of others. Whether you're looking for new or used tractors, harvesters, seeders, planters, hay and forage equipment, tillage equipment, ag trailers, outdoor power equipment, or any other type of ag equipment, you'll find what you're looking for in our TractorHouse publication and online at TractorHouse.com.
---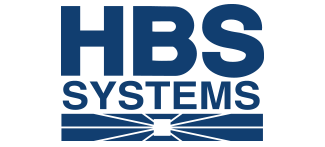 HBS Systems
www.hbssystems.com
HBS Systems, like many of our customers, is a multi-generational company that has for over 30 years provided leading-edge systems and software technology designed specifically for Agricultural and Construction equipment dealerships. From a humble beginning serving a single Agricultural dealership location in 1985, we have grown into the leading provider of Equipment Dealership Management Systems today. We proudly develop all of our solutions in-house and support our growing customer base from our headquarters in Dallas, TX and our Canadian branch in Stratford, Ontario.
---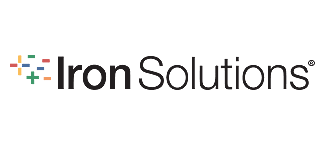 Iron Solutions
www.ironsolutions.com
Iron Solutions provides market information, analytics-based intelligence and cloud-based enterprise systems to facilitate equipment transactions and improve dealer and lender productivity. Our proprietary valuation model is built from our data-driven understanding of how equipment options, specifications, customization and the economy impact value.
---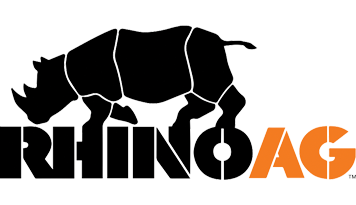 Alamo Group
www.alamo-group.com
Serving the agricultural equipment market with proven technologies and a broad product line which includes some of the strongest and most recognizable brand names in the market: Bomford Turner, Bush Hog, CT Farm & Country, EarthMaster, Faucheux, Fieldquip, Forges Gorce, Herder, Herschel, McConnel, Rhino Ag, Rousseau, Santa Izabel Implementos Agricolas, Schulte, S.M.A. Faucheux and Spearhead Machinery. Innovations are especially notable in our mowers, backhoes, tillers, hay tools, post hole diggers as well as rock and snow removal equipment. Our after-market service parts capabilities also help distinguish us from the competition.
---

Topcon Agriculture
TopconPositioning.com
Topcon Agriculture provides solutions for every phase of the farming cycle. Its product brands include Topcon, Topcon Elektronik, Digi-Star, NORAC and RDS Technology. Topcon Agriculture strives to develop highly-compatible products that can be retro-fitted on nearly every make and model of current machinery. From water conservation, animal feeding, planting, spraying and harvesting products to cloud-based file storage and software enabling analysis and planning, Topcon Agriculture is at the forefront of smart-technology and integration of connected solutions across the entire farming operation.