DEALERSHIP MINDS SUMMIT TITLE SPONSORS
Thank you to our Title Sponsors for their on-going commitment to the ag equipment industry through their support of the 2021 Dealership Minds Summit.
If you are a top solution provider and would like to discuss sponsorship opportunities for the 2021 Summit, contact Michael Ellis: mellis@lessitermedia.com.
THE 2021 DEALERSHIP MINDS SUMMIT IS SPONSORED BY:
2021 Dealership Minds Summit Title Sponsors:
---
Powered by Farm Credit, AgDirect ® features simple applications, fast credit decisions and generous, ag-friendly terms. AgDirect offers buy, lease and refinance options on almost all types of new or used equipment, non-recourse and timely funding back to the dealership, and sales incentives. No other ag equipment lender works like AgDirect. Learn more by calling your AgDirect Territory Manager or 888-525-9805. Or visit us online at agdirect.com. AgDirect is an equipment financing program offered by Farm Credit Services of America and other participating Farm Credit System Institutions with lease financing provided by Farm Credit Leasing Services Corporation.
---

HBS Systems provides equipment dealerships with fully integrated Inventory Management, Sales, Parts, Service, Rental, and Accounting software to maximize revenue and improve efficiencies. By automating and integrating complex processes, our software improves accuracy and increases profitability, while providing real-time analytics from anywhere on any device, helping you deliver excellent customer service. Backed by award-winning training, implementation, and customer support, our dealer business systems are integrated with leading OEMs, CNH AG and Construction, John Deere, AGCO, Kubota, Bobcat, Polaris, CLAAS, Vermeer, and over 300 shortline and specialty manufacturers to streamline your entire business. Book a demo to see our full-featured ERP in action today — 800.376.7625 / sales@hbssystems.com / www.hbssystems.com.
---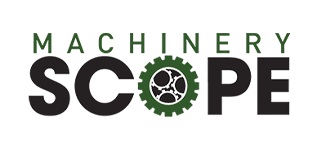 Machinery Scope
MachineryScope.com
Machinery Scope was founded in 2013, with the goal of improving the way people bought, sold, and managed their farm equipment through Appraisals, Inspections, and Extended Service Contracts provided by Ag Guard. Together Machinery Scope & Ag Guard have partnered to provide the agriculture equipment industry unparalleled options for Extended Service Contracts. In 2018, Machinery Scope introduced Finance Scope, providing innovative finance and lease solutions for the Agriculture and Construction equipment industry.
To learn more about Machinery Scope and Finance Scope, please visit www.machineryscope.com & www.financescope.com.
---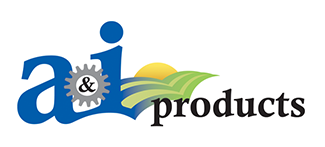 For more than 40 years, A&I Products has been a leading source of aftermarket replacement parts for the Agricultural, turf, and industrial equipment markets. A&I Products' roots began as a rural small-town shop helping local farmers. By manufacturing new parts to address common repairs, A&I Products expanded rapidly and built a wholesale company supplying dealers and repair shops throughout North America. By doing so, the company has expanded the portfolio to more than 160,000 parts today. The portfolio features quality, lower cost replacement parts for John Deere, Case-IH, New Holland, Kubota, Allis-Chalmers, and many more applications.
---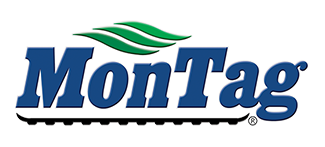 At Montag Mfg., we specialize in fertilizer equipment. Our complete fertilizer application system will help you start reaping the benefits of deep band fertilizer; it adapts to most field applications where liquid or dry fertilizer banding is preferred. Our high capacity, auto steering fertilizer caddy "steers" itself to precisely follow in the tracks of any implement. The two-wheeled unit is designed primarily to deep band granular fertilizer, but can also be used in any row crop applications - liquid or dry.
---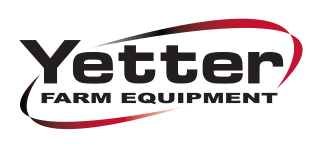 Yetter Farm Equipment's mission to provide profitable solutions for production agriculture has driven our company since 1930. Through our dedication to quality, outstanding customer service, and on-time delivery, we have become an industry leader in designing planter attachments and equipment for residue management, precision fertilizer placement, strip tillage, and more. Our exceptional, high-quality farm equipment satisfies the diverse needs of our customers in the U.S. and worldwide.
---

As pioneers in the industry, BigIron Auctions were among the first to provide a safe, secure way for owners to receive fair market value for their assets via an online auction. Over the years, we've expanded our operations, and now conduct weekly equipment, land and livestock auctions from coast-to-coast. Despite our growth, one thing remains unchanged – our commitment to providing an honest, trustworthy auction. We start with all auctions being unreserved, so participants can rest assured that everything on our site will sell to the highest bidder.
---

Iron Solutions
www.ironsolutions.com
Iron Solutions® delivers powerful appraisal and value forecasting tools, available in the cloud anytime, anywhere, for equipment dealers, lenders and other professionals. For over 80 years, through data analysis and intuitive software, Iron Solutions has provided the insights needed to make more profitable decisions. Our proprietary valuation model is built from our data-driven understanding of how equipment options, specifications, customization and the economy impact value. We manage more than 20 million data points annually from thousands of retail sources throughout North America.
---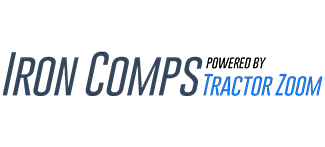 Iron Comps, powered by Tractor Zoom, is helping dealer groups across the country proactively monitor their used equipment inventory and improve the time and accuracy of their farm equipment valuation processes. Dealers can improve used equipment turns by accessing insights into real-time auction values through a modern, easy-to-use interface accessing the vast Tractor Zoom database. Iron Comps brings a new level of confidence with full transparency into quality, real-time information that's easier and faster to access than ever before.
---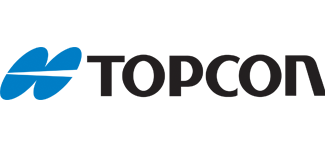 Topcon
www.topconpositioning.com
Topcon helping you support your customers….your way. You know what your customers' needs are and what they want to get done, but sometimes you need a partner to help them along. That's where Topcon comes in. We're not here to tell you how to do things, just to help you do them better. Working together, we can improve farm efficiency and productivity in every phase of your customers operation
---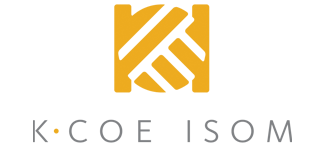 K•Coe Isom is a top 100 accounting firm and the nation's leading food and agriculture consulting firm. With roots dating back to 1932, the firm has expanded upon traditional accounting services to deliver increased value and growth for clients through comprehensive policy-to-plate strategies, and advisory in the areas of sustainability, federal affairs, land conservation, wealth management, succession planning, and talent strategy - to name a few. K•Coe Isom provides insight and solutions for the food and ag, biofuels, manufacturing, construction, and banking industries. The firm serves domestic and international clientele from eight states, spanning coast-to-coast offices.
---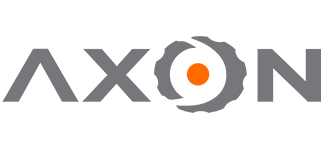 Axon was started almost 100 years ago out of a passion for keeping agriculture moving. It's that same passion that drives them today. With a vision for a better experience for both farmers and dealers, they set out to create a better way to move more iron. When you partner with axon, you immediately gain access to a full range of products and solutions designed to meet the complex needs of today's grower. Axon carries all major brands and sizes of tires, wheels, and tracks. From custom colors and sizes to fully customized wheels, you can have the solution for virtually any problem today's farmer is trying to solve. To find more or become an axon dealer, please visit www.axontire.com.
---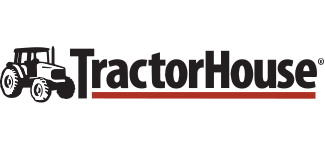 TractorHouse
www.tractorhouse.com
Through TractorHouse.com and multiple regional and international editions of the TractorHouse print publication, the TractorHouse brand offers an all-encompassing platform for buyers, sellers, and dealers of agricultural equipment, attachments, and parts. The website and magazine feature detailed specs and full-color photos of farm machinery, making it easy for buyers to find the items they need. Integrated services also help buyers finance, insure, and transport their purchases. TractorHouse is a product of Sandhills Global, which operates dozens of brands serving the ag equipment, construction equipment, commercial trucking, and aviation markets worldwide.
---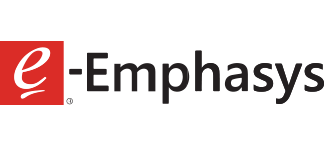 e-EMPHASYS
https://e-emphasys.com
e-Emphasys ERP is the premier dealer management solution designed exclusively for equipment dealerships and rental companies. e-Emphasys ERP is a fully mobile, fully integrated, end-to-end solution that seamlessly manages every aspect of your business. We combine our repository of Heavy Equipment Best Business Practices with the capabilities of a modern ERP platform to decrease operational costs and improve your bottom line. Our solution also includes CRM, Mobile Field Service, Business Analytics, RFID scanning, IoT and Telematics which are fully integrated into the system.