DAILY AGENDA
TUESDAY, JULY 30
---
9:00 a.m.- 12:00 p.m.
SOLD OUT

- Special Pre-Summit Workshop Sales Management Intensive with Dr. Jim Weber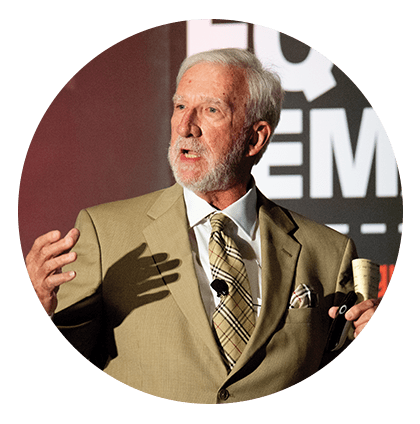 Dr. Jim Weber
Before the Dealership Minds Summit kicks off, join Dr. Jim Weber for a 3-hour intensive dive into farm equipment dealership sales management. The top-rated speaker at the 2017 Dealership Minds Summit, he is described as "a rock star in the OEM dealer world. He's a really bright guy with terrific ideas that often challenges the norm." One dealer who attended in 2017 says, "Dr. Weber's in your face style is so refreshing!" In this special, limited seating, workshop, Dr. Weber provides solutions on how to get rid of the order takers to cultivate a team of top performers.
Dr. Weber has been a consultant/trainer and 20-Group facilitator to the agricultural and construction equipment industry for nearly 4 decades, working with International Harvester, Massey Ferguson, Case IH, John Deere, New Holland, AGCO, Link-Belt and Caterpillar. He has trained nearly 2,000 equipment dealers, 2,000 parts and service managers and over 1,000 equipment sales personnel. Farm Equipment subscribers continue to read and comment on his 5-year compilation of "The Business of Selling" series. In this limited-seating workshop, Weber will go in-depth on:
• Sales Department Culture • Replacing Order Takers with Field Marketers • Clarifying Goals, Tasks and Responsibilities of the Sales Force • Managing New and Used Inventory • Differentiating Gross Margin and Cash Flow • Compensating and Rewarding for Performance
---
1:00-1:45 p.m.
Kickoff Session — Sales Managers, Do You know What You're Managing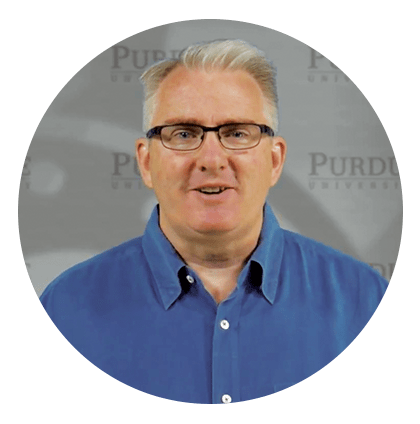 Scott Downey, Purdue Univeristy
Scott Downey, Dept. of Agricultural Economics, Purdue University — As a professor in the Department of Agricultural Economics at Purdue Univ., Scott Downey is coordinator of the sales and marketing degree program. He joined the university on a full time basis in 2000 after spending 15 years in the financial services industry. He is the lead author of ProSelling: A Professional Approach to Selling in Agriculture and Other Industries.
Downey teaches in many of the center's programs. He is a frequent speaker and consultant for agribusiness industry sales teams on professional development topics like precision selling, sales management and competitive sales strategies. The discovery process he created has been adopted by Fortune 300 companies and has been presented all over the world.
Downey says employee satisfaction and developing employees is directly related to customer relationship and thus dealership profits. "Managers influence sales behaviors in short term ways (motivating salespeople, coaching, directing sales efforts, etc.) and in long term ways (offering training, hiring, developing compensation, etc.) But good managers also, well-manage," he says.
He shares 4 activities of sales managers: setting goals, implementing plans, measuring outcomes and analyzing which activities will accomplish goals in the next round.
He stresses that sales managers need to not only measure the outcomes of the sales process, but also the factors that lead to them. "The quality of the sales efforts, the factors that drive effectiveness and the conversations salespeople have with their customers are all inputs to the sales process that managers can and should be measuring to identify not only what and how much gets sold, but how it is sold," Downey says.
3 Things You Will Learn from this Session
How to set and measure goals for your sales team.
How as the sales manager you can influence your salespeople's behavior through coaching, training, compensation and more.
Ways to measure and analyze sales outcomes — and what lead to those outcomes — to determine what will help accomplish the next round of sales goals.
---
1:50-2:50 p.m.
Roundtable Discussions (1st Set)
Share your insights, ask questions and interact with your peers! Choose 1 of 7 concurrent roundtables for face-to-face dialog on these important subjects:
1. When a Call Center is Called For
2. Next Generation Sales Talent & Where to Find It?
3. Now for Something Completely Different: A Specialized Product Line Addition That's Paid Off
4. Expectations: Kicking Them Out of the Store & On the Farm
5. High or Low Times: How to Make Sure Sales Keeps Pitching
6. Get Your Aftermarket Team Viewing Themselves as Sales
7. Back to Basics: The On-Farm Visit & What it Entails
---
3:20-4:20 p.m.
Dealer-to-Dealer Panel: Creating a Clear — and Effective — Sales Strategy
If your sales team doesn't know what goals it's working toward, you're setting them up for failure. In this strategy-focused dealer-to-dealer panel, 3 dealership leaders share how they've created clear-cut processes for their sales team to get out and meet with customers and close the sale.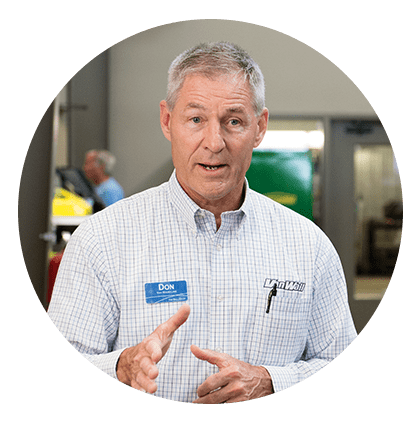 Don Van Houweling, Owner, Van Wall Equipment
Don Van Houweling, Van Wall Equipment, Perry, Iowa (2016 Dealership of the Year) — With over 40 years in the farm equipment business, Van Houweling fills a head coaching role for Van Wall's sales team and uses key metrics to set up the sales. With his guidance, the John Deere dealership achieved $380 million in sales in 2018. "The keys are definition, accountability and execution," he says. "It starts with a quality account CRM tool with definition. Then it moves to creating a plan and strategy for each account via engaged planned repetitive communication. From there it requires quoting of investment solutions and finally the creation of the values that drive a sales transaction."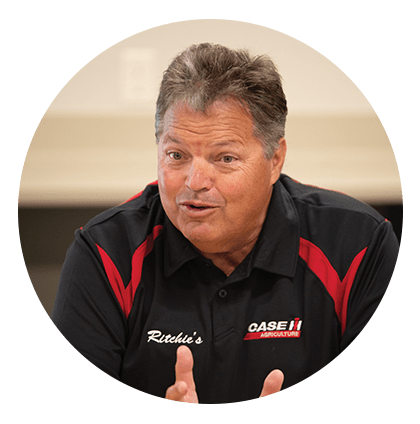 Ron Ritchie. President, Ritchie Implement
Ron Ritchie, President, Ritchie Implement, Cobb, Wis. (2015 Dealership of the Year) — For Ritchie Implement, selling is about solutions, not products. A solutions-based sales approach has helped Ritchie and his team bring in revenues of more than $100 million for the Case IH dealership. "Today's market hands our customers a lot of problems. We must be solution sellers to ensure our customers' needs are met and not just their iron needs, but their whole operation needs," he says. "If you aren't solution selling, then you are an order taker and most likely not a market leader either."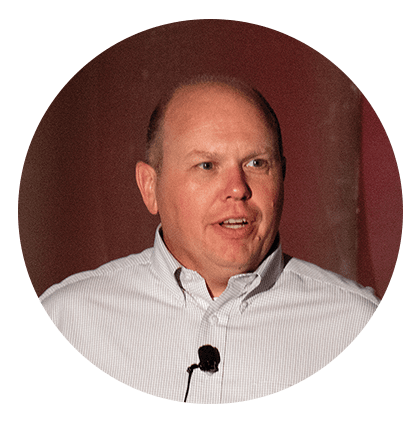 Shawn Skaggs, President/COO, Livingston Machinery
Shawn Skaggs, President/ COO, Livingston Machinery, Chickasha, Okla. — Starting in the marketing department at Livingston Machinery 16 years ago, Skaggs is the president and COO of the $88 million dealership and serves on the AGCO dealer board. He is the author of Employee Reviews Made Simple: How to Throw Out the Old Standards and Create a Culture of Trust and Accountability.
"One of the biggest challenges in improving our turnover is breaking old habits and creating new behaviors in our sales team that encourage a high turnover in a slow market," he says. "Creating new habits or breaking old ones is hard. I used to always hear it takes 21 days to create a new habit. New research suggests it's closer to 60 days. We're all creatures of habit and sometimes, even when we know what we need to do, it's not easy to make those changes. You have to give yourself certain boundaries, reinforcement and incentives to make those behavior changes."
3 Things You Will Learn from this Session
How to get the most out of your CRM tool — and get your sales people to use it.
Key metrics to base your sales strategy around and how to apply that strategy for each customer account.
How to shift your dealership's focus from selling a product to selling solutions to your customers' challenges.
---
4:30-5:30 p.m.
Dealer-to-Dealer Panel: Compensation Plans that Motivate the Sales Force
In this information packed panel, dealers will discuss the compensation plans that have worked or haven't, why they choose that plan and the results. This session delivers ideas you can consider implementing right away.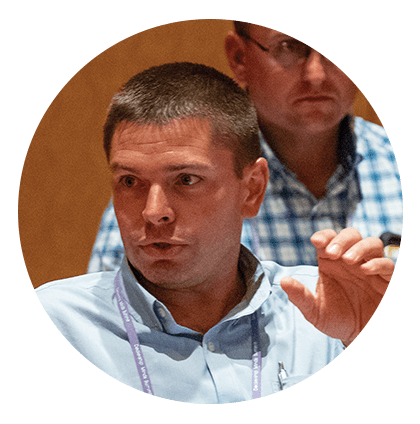 Ryan Polete, Used Equipment Manager, H&R Agri-Power
Ryan Polete, H&R Agri- Power, Hopkinsville, Ky. (2016 Best-in-Class dealership) — Polete has been with H&R Agri-Power since 2002, starting as an outside sales representative. Since then he's filled the roll of regional sales manager and since 2014 as been the used equipment manager for the entire 18-store operation, while maintaining sales management responsibilities for the southern region. He's played a large roll in implementing the Case IH dealerships compensation plan, which is designed to reward achievement in 4 major categories that are set by each salesperson in their annual budget. They include: individual budgeted margin goal, individual used equipment turn, individual unit goal, and CRM utilization.

"We also utilize an inventory reserve process that holds a portion of margin from each deal in a reserve account for each salesperson. Each account can be taken to margin for the salesperson and store if a 3.75 inventory turn or greater is maintained with no unit being over 365 days in inventory. The payout on this system is quarterly, which keeps the sales staff engaged," Polete says. Making the trading salesperson responsible for their individual trades and rewarding high turns has helped H&R maintain a used equipment turn consistently over 3.00, and achieve $350 million in revenues in 2018.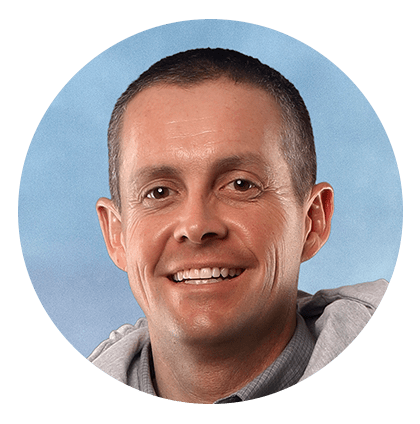 Fred Titensor, Chief Operating Officer, Valley Implement
Fred Titensor is the chief operating officer and 4th generation owner for Valley Implement. Fred returned back to the dealership in 1998 to work full time with his father Sid. The business has grown from a single location in Preston Idaho to 4 locations in Utah and Idaho. The Titensor family represents Case IH and New Holland farm machinery and Zimmatic pivot irrigation systems.
3 Things You Will Learn from this Session
How to assess if the compensation plan you have in place is working for your dealership.
Tips on keeping your salespeople accountable.
How to link compensation for sales of new equipment to the sale of the trade that comes with it.
---
6:30 p.m.
Networking Reception and Dinner: SPECIAL PRESENTATION...
After networking over cocktails and during the sit-down dinner, we've got something special in store for you that will feature cloud-pushing ideas on how much more is really possibly when you can move your sales management to the next level. Plus, we'll recognize the 2019 Dealership of the Year recipients!