See What Your Fellow Equipment Dealer Attendees Have to Say About the Dealership Minds Summit
Take in the sights and sounds from this no-time-wasted networking and idea-sharing event. Hear past attendees share their memorable moments and offer their advice for other dealers who are considering attending.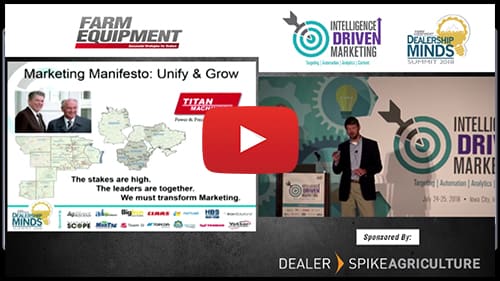 2018 Summit Session Replays
Get a front line experience of attending the 2018 Dealership Minds Summit by watching video replays of hand-picked "Super Session" presentations, featuring more than 7 hours of 2018 Summit footage!