In the face of volatile grain prices, uncertainty about depreciation rules, skepticism about a new farm bill and a lot of talk about farm equipment sales peaking, North American farm equipment dealers continue to see good potential for solid sales in 2014.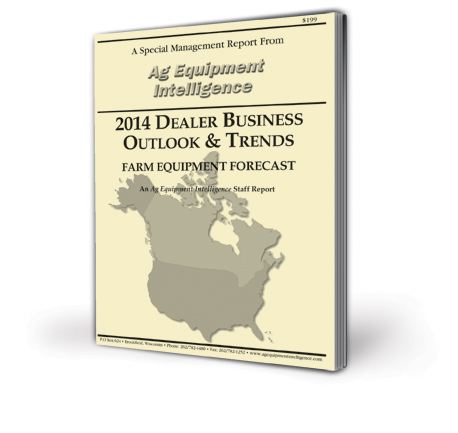 But their optimism is moderating compared to the past 2 years as each of these factors add an element of indecision for farmers looking to upgrade their ag machinery.
 
How many ag equipment dealers are expecting new equipment sales revenues to increase in 2014?

What are each of the major line dealer groups expecting in terms of opportunities, sales and investments?

Which North American regions are expecting the biggest gains and losses?

The 2014 Dealer Business Outlook & Trends tabulates and analyzes the results from proprietary surveys returned from more than 200 North American ag equipment dealers.  This "from the trenches" information gives you a look at what dealers are estimating for sales this year, and breaks it down by individual product lines. Giving you information that cannot be found anywhere else.    
Subscribe today and receive the 2014 Dealer Business Outlook & Trends FREE!