My Memories as Dealer in the 1980s (Wallem International, Belvidere, Ill., and Central Sands International, Plainfield, Wis.)
Between 1970 and 1986, IH arranged visits to Wallem International for people from 25 countries. Many of the groups were in the U.S. to visit various agricultural suppliers, farmers and universities. At Wallem International, they would see a typical ag equipment dealership in operation. Following a 1977 visit by three Soviet Union officials, an article appeared in the Rockford Morning Star. The Cold War was still in full force, and tensions between the U.S. and the Soviet Union were high. Soon after, I received a call from the Rockford FBI office, wanting to talk to me about our visitors. The agents came to the store and wanted to know, in detail, what the Soviets had been talking about, what questions they had, etc. I did my best to reassure them that everything my visitors and I talked about involved agriculture.
At an IH dealer meeting in Decatur, Illinois, in the early 1980s, one of my fellow dealers commented over lunch that the state of the business was causing many sleepless nights, that he often woke up about 3 a.m., worried whether his dealership could survive. Another dealer quickly agreed, saying he often did the same. A third dealer, at the end of the table, said IH might as well have future dealer meetings at 3 a.m. because it sounded like we were all awake at that time, anyway.
That was one of the rare light moments during a troubling time for our customers and for us.
Only a few years earlier, both of our IH dealerships were doing well. In 1979, crop prices were good, and the Axial-Flow combine was a big hit. In October of that year, our Belvidere, Illinois, store sold and delivered 12 new combines. For the full year, over two dozen were delivered.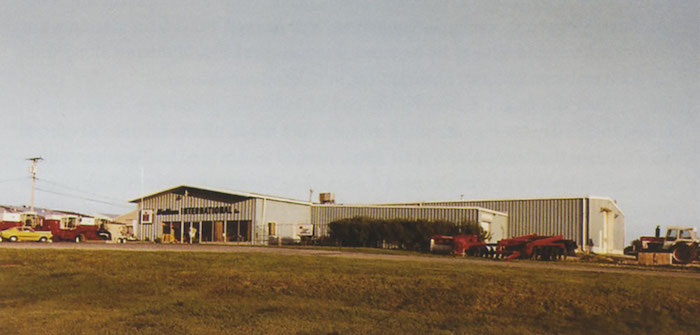 The proximity of Wallem's Belvidere, Ill., dealership to the Chicago IH headquarters — an hour's drive — laid the groundwork for numerous foreign visitors.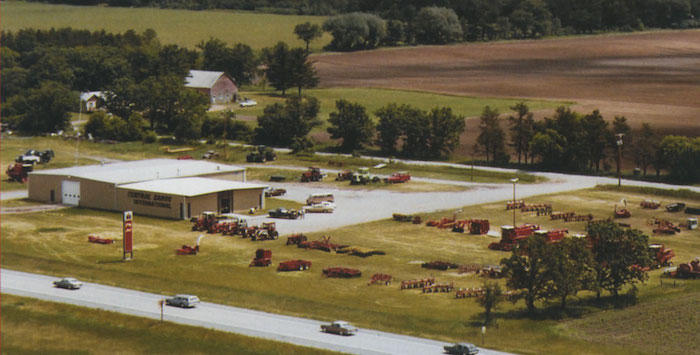 Partner Bill Kleckner left a successful career with IH Export Company to manage our Central Sands International dealership in Plainfield, Wis. It was also having a strong year, not only with IH equipment, but with sales of Zimmatic center pivot irrigation systems.
Storm clouds were gathering, however, which would have a huge impact on us in the years to follow. The prime rate had risen from 11.75% at the end of 1978 to 15.75% at the beginning of 1980. By itself, the interest rate didn't cripple our industry, but the storm had yet to begin.
Another big cloud on the horizon was the IH union strike, starting in November 1979. It lasted almost 6 months.
Then, on January 4, 1980, the roof fell in. Not only was the strike shutting off our parts supply, (the manufacturing plants were shut down, but we weren't selling any machinery anyway) but President Jimmy Carter announced a Russian grain embargo. Prior to that day, projected grain export estimates to Russia for 1980 totaled 124.6 million metric tons. After the embargo was announced, the estimates fell to 107.1 million metric tons. As a result, grain futures fell dramatically. Our customers stopped shopping for equipment, new or used. Most farm machines are big-ticket items and must be financed. The increased cost of interest along with the grain embargo and lower grain prices shut down our sales.
Then things got worse. By the end of 1980, the prime rate moved up to 21.5%, to this day the highest in U.S. history. As a result, all machinery sales dried up, a drought that lasted almost four years. We had well over $1 million in machine inventory, subject to interest. None of it was selling. Even worse, was the lack of used equipment sales, which typically provided monthly cash flow. It all just sat on the lot, drawing a higher rate of interest than the new equipment.
Now add this to the story. I was a board director at our local bank. The rules of the Comptroller of the Currency stated that a director borrowing from the bank he was involved with must pay 1% over prime on any loans he took from that bank. So, I was paying 22.5% interest on equipment that I couldn't sell at any price. Those were interesting times.
By November 26, 1984, when the Case IH merger was announced, the prime rate had dropped to 11.5%. It was too late. Many dealerships (including ours) as well as farm customers had lost much of their net worth.
The nightmare was continuing for American farmers. Lower grain prices reduced their income. Higher interest rates increased their borrowing cost. Because of all this, their land had decreased in value, and in many cases, that was the equity their loans were based on. Many couldn't get their credit lines extended and were forced off the farm.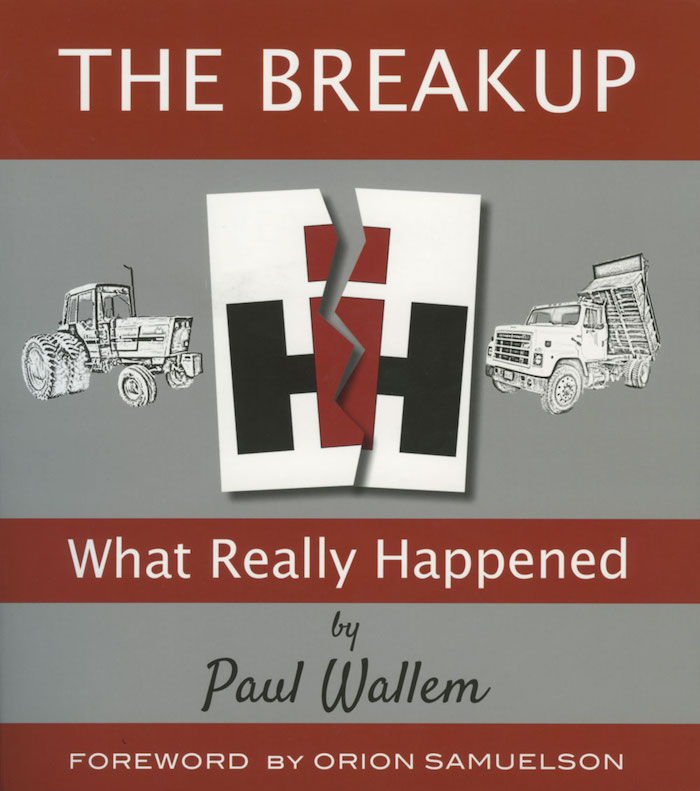 Read the story of how one of the most successful farm equipment and truck manufacturers in history went under after 150 years. Former International Harvester Co. executive and former IH dealer Paul Wallem provides an insider's look at how a perfect storm of problems killed the iconic brand.
To order the book,
click here
.
Each Monday, my office manager at the Belvidere dealership went to the courthouse to pick up the prior week's bankruptcy filings. During the early 1980s, we would often see our customer's names on these reports. Many had open accounts at our store, some with past-due balances in the mid-four figures as a result of engine overhauls in our shop. The minute I saw their names on the list, I knew we would never see the account paid. That was a sick feeling every time.
I vividly recall the day one of our dairy farm customers came to my office, shut the door, sat down and told me he had declared bankruptcy. He lived near the dealership and had become a friend as well as a customer. He cried. I felt bad for us.
I felt worse for him.
Another customer with whom we had worked for years, came in at the height of the harvest season and bought a combine. He had always had good credit, and I was certain his credit application would be approved. But it wasn't. That call, telling him we needed the combine back, was a hard one to make.
I recall visiting a dealer in an adjoining state to buy a used truck. He and I discussed the common problems we were having in agriculture. My recollection was that he was dealing with the challenges, just like the rest of us. Yet two days after our visit, he entered his parts department after closing hours and shot himself. Suicide became a frequent solution for many people in agriculture during those dark years.
Finally, in 1985 after the Case IH merger, there was a bit of light. With the prime rate down to 11.5%, farmers started buying again, and the dealerships that were still in business began to recover. I recall hearing that 11,500 farm equipment dealers of all colors existed in 1979, but by 1985, only 5800 remained. If we assume that the average dealership throughout the U.S. employed about 18, that meant almost 103,000 lost their jobs.
The years have passed, and the world of agriculture has moved on. The Case IH merger actually carried forth the IH product engineering, quality reputation, and customer loyalty.
Up next... "International Harvester's European Organization" »