Why IH Failed: Jim Hitchner
Jim Hitchner spent his entire career with International Harvester. He joined IH right out of college, was rapidly promoted, and spent his career managing the field offices that maintained dealers and obtained new ones.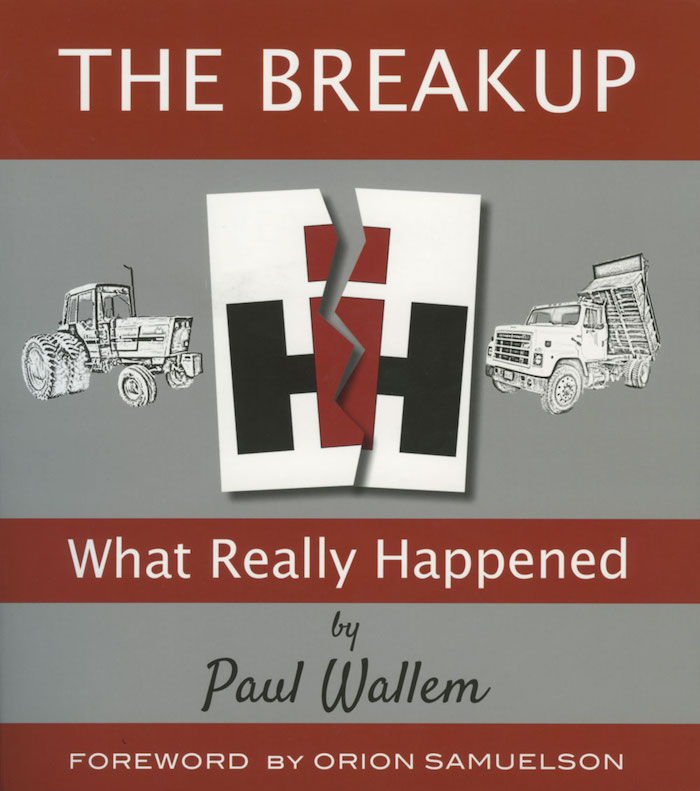 Read the story of how one of the most successful farm equipment and truck manufacturers in history went under after 150 years. Former International Harvester Co. executive and former IH dealer Paul Wallem provides an insider's look at how a perfect storm of problems killed the iconic brand.
To order the book,
click here
.
He was highly regarded by the dealer organization. I worked with Jim during my years with International Harvester, and shortly after I resigned to buy a dealership, he became the regional manager for the territory I was located in. I respected and admired his business sense, and his attention to dealer concerns.
It was a surprise to hear he had taken early retirement in 1982 at age 58, being disillusioned with new IH leadership. In the summer of 1983, he agreed to return to assist in stabilizing the dealer organization. As the company situation disintegrated, he then returned to retirement.
This background information is provided so that you can understand why his opinions are of value. Below are his comments in January 2018.
"I would put the reason why IH failed in just two words: Horrible management. Overall, from Brooks McCormick on down, there was much lacking. By choosing McCardell, we went from the frying pan into the fire.
"We had prolonged strikes, but here again, that was a failure of management decisions. Management often did not take the positions needed. I can remember when live PTO (power take-off) was the new needed feature. Management said the customer would buy our tractors without it. This cost us in customer loyalty.
"It is also true that we got into too many industries, which strained our cash flow. There was no reason for a great company to slide so far, so fast. The main culprit was horrible direction from our leaders."
Up next... "My Memories as Dealer in the 1980s (Wallem International, Belvidere, Ill., and Central Sands International, Plainfield, Wis.)" »